KEYS TO EMPOWER A HEALTHY SELF-ESTEEM
Self-esteem is the assessment, perception of positive or negative judgment that a person makes of himself according to the evaluation of its thoughts, feelings and experiences.
It's a topic widely used in Psychology and studied by several experts, and at the same time, it's used daily  in a speech to refer, in general, to the value that a person gives itself.
Self-esteem is related to self-image, the concept that has its own. Also with self-acceptance, the proper recognition of qualities and improvement points.
The way a person is valued is often influenced by external agents, so it can change.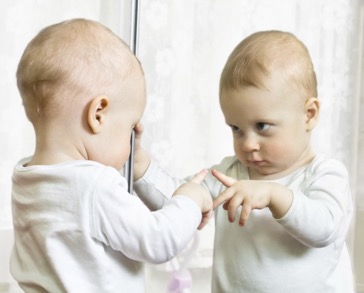 In this sense, self-esteem can increase or decrease from emotional, family, social or work situations, even by our positive or negative self-criticism.
High self-esteem
High self-esteem people  have a lot of confidence in their abilities. In this way, they can make decisions, take risks and face tasks with a high expectation of success. They see themselves in a positive way.
As our self-esteem is higher we'll feel better prepared, with more skills and willingness to carry out new challenges. We'll feel more enthusiasm and we'll want to share with others.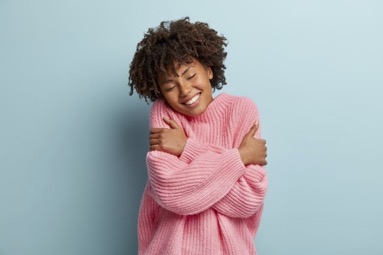 Low self-esteem
People with low self-esteem may feel insecure, dissatisfied and sensitive to criticism.  They may be afradi of the others appreciations and believe that they don't deserve a good assessment of their environment.
Another characteristic of low self-esteem people can be the difficulty of being assertive: to say what they think and ask for  their rights in abalanced way, accepting their emotions and thoughts.
HOW TO REINFORCE A HEALTHY

SELF-ESTEEM
1. A positive motivation facing a particular task, emphasizing one's own qualities, increases the chances of success and, therefore, self-esteem.
Creating a reminder of positive qualities and writing a list can be a useful tool. To help you make this list, you can ask yourself the following questions:
What do I like the most about how I am?

What positive features do I have?

What are some of my achievements?

What qualities allowed me to achieve them?

What are the last challenges I have overcome?

What do others say about me?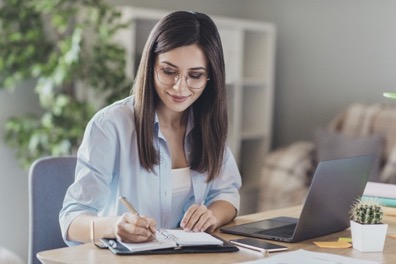 2. Another way to reinforce self-esteem would be change your thinking habits.  Your low self-esteem is not derived from the events that are taking place around you, but from your interpretation of these events. When something happens that makes you feel bad about yourself, challenging or questioning this assessment is essential not to fatten the mental garbage bag, of unrealistic limiting beliefs and to seek a balanced perception of the situation:
Am I just looking at the negative stuff?

Where do my beliefs come from?

Am I leaking positive thoughts?

Do I properly interpret what others are thinking?

How can I see it from a different perspective?
3. And some latest proposals:
Spend time listening to you and getting to know

you.

Activate new challenges periodically.

Accept your vulnerability tenderly and without comparisons to other people.
From Biopolis Junior we promote the teaching teams and the students self-steem, activating, through the game, the sum of talent and the commitments of realistic and encouraging improvement.
Referencias
· Alcántara, J.A. (2002) Educar la autoestima. Métodos, técnicas y actividades. Aula Práctica Primaria. Barcelona: Ediciones Ceac
· Clemens, H i Bean, R. (1993) Cómo desarrollar la autoestima en los niños. Traducció de Páez de la Cadena, F. Madrid: Debate.
· Feldman, J. (2005) Autoestima. ¿Cómo desarrollarla? Juegos, actividades, recursos, experiencias creativas... Madrid: Narcea S.A