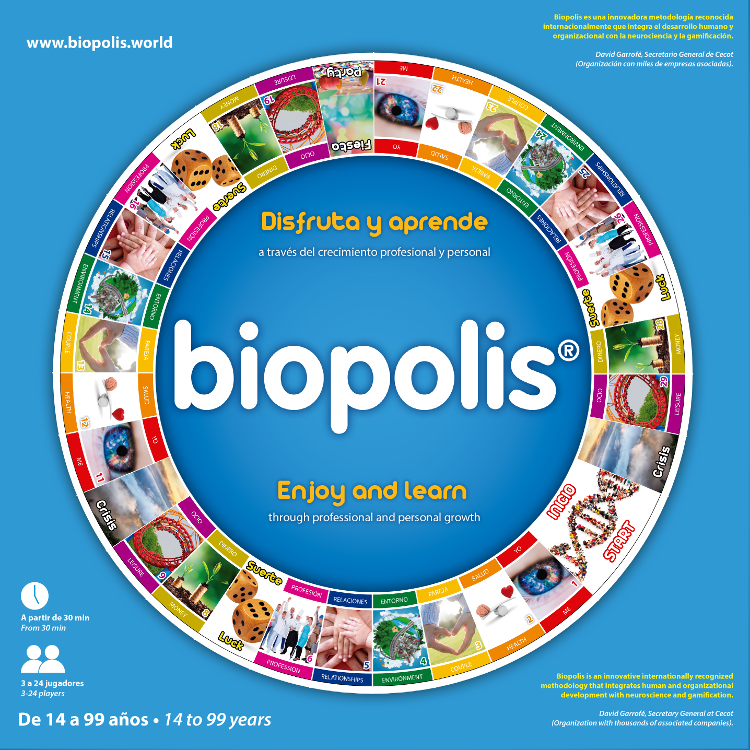 The 21st century game where you will enjoy and learn through professional and personal growth.
An innovative, highly adaptable methodology used both at the organizational level (company, university, institutes, schools ...) and at the family and social level.
Biopolis is based on the work of the best experts on Personal, Professional and Organizational Development of the last thirty years.
Mission
Enjoy helping people and organizations generating lasting and sustainable improvement and growth.
Vision
That Biopolis will be present in every company, organization, university, school and family of every country in the world.
Values
Balance, Enjoy, Love, Excellence, Freedom, Respect, Creativity and Innovation.